A DIY Fix for Slow Opening Garage Doors
Question:
Hey YDGD!
My garage door has been acting weird lately. It's opening slowly and I've checked the springs and the motor; apparently, they seem fine. I'm wondering if there's a problem with the lubrication or the cold weather has something to do with it? I got a lubricant spray yesterday from the local hardware store thinking it might work, but it left stains on my door and made it even worse. I didn't do anything after that and I'm really tight on budget right now to call in a professional.
Could you recommend me a DIY solution to fix this problem? It's really annoying and I'm getting late for work almost every day because of all the time my garage door takes to open.
Your help is appreciated!
Answer:
Hey Mike!
It's good to hear from you and I'll be glad to help you out here.
A slow opening garage door is a common problem faced by many garage owners, so there's nothing to worry about. I'll let you in on an easy FIY fix that will restore proper functioning of your garage door.
But before you roll your sleeves and get to it, you'll need to gather everything that you'll require during the process. Here's a list: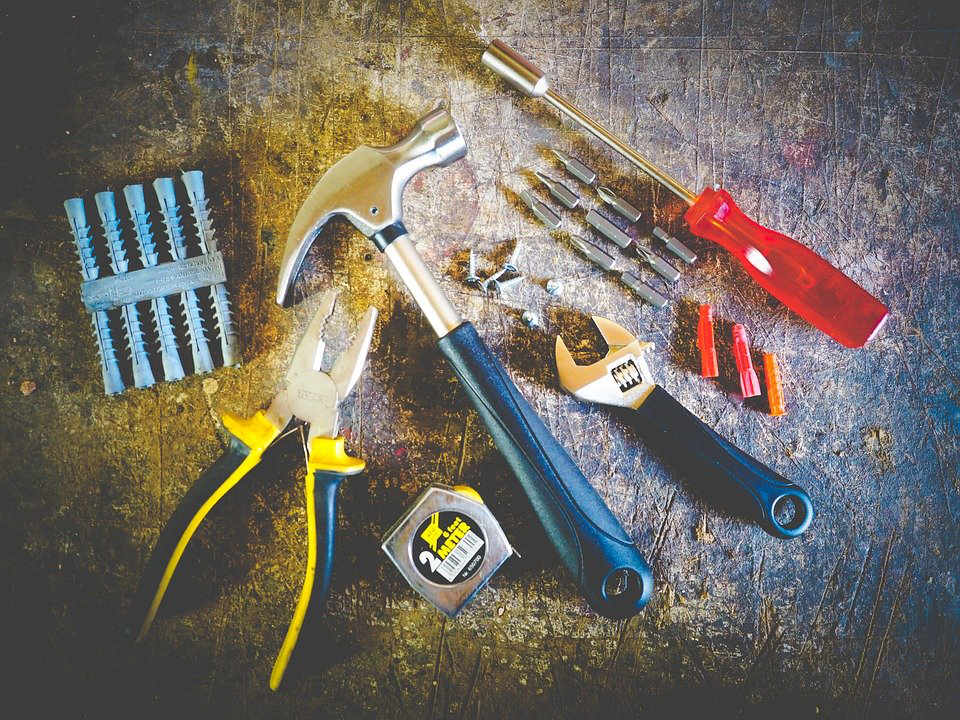 A step ladder or a stool
Screwdriver—I'd prefer a flathead
Goggles and a dust mask—don't take these for granted; they're important
A clean damp cloth
Lubricant or penetrating oil
When you're done gathering all the equipment, follow these steps.
Observe the Speed setting
Step 1:
Drive out your car from the garage for better access to the opener.
Step 2:  
Place the step ladder under the door opener and climb up to the mechanism.
Step 3:
Reach out to the opener and press buttons on both sides of the access panel and try to remove the panel by tilting it up and down.
Step 4:
Observe the speed setting on the opener. New garage doors are mostly preset to the slowest speed. Simply turn up the speed using the flathead screwdriver if it's set low. Make sure you don't set it an abnormally high speed. Look for the instructions in the manual provided with the opener.
Step 5:
Install the access panel back to its place and climb down the step ladder.
Step 6:
Check if your door is now working properly by opening and closing it multiple times.
If it works fine, it means that there was an issue with the setting. However, if it continues to open slowly, there may be a problem with lubrication.
Lubricating the tracks
Step 1:
Close the door and remove any dirt, grime, grease, and other debris from every component of the garage door. Make sure you're cleaning every inch of the hinges, tracks, and rollers with the damp cloth.
Step 2:
Pour a few drops of the lubricant oil onto the joints of the hinges.
Step 3:
Climb the ladder and spray the lubricant on to the upper hinges, roller mount brackets, and roller pins. Make sure you are wearing your dust mask and goggles while doing this to keep the spray from getting into your eyes.
Step 4:
Reach a bit higher and apply the lubricant on both sides of the track near the roof.
Step 5:
Step down the ladder and check the functioning of your garage door.
While these steps should be sufficient to fix your slow-opening garage door, if you observe any damage on the door springs, consider calling in a professional. Don't attempt to replace the springs on your own as it might lead to physical injuries, property damage, and even bigger costs.
Your Garage Door Guys is one of the leading garage door service providers in Oakley and Brentwood. We pride ourselves on our excellent and efficient residential garage door repair and installation  services, and have been serving the residents of the area for over 20 years! For more information, call us now at (661) 418-5964!