Garage Door Noises and What They Mean
If your garage door makes a noise every time you open or close it, it's a sign something is not operating at its best.
These noises can be a sign of many different problems — smaller issues like hinges in need of lubrication (that you can solve on your own), or something more complicated or dangerous like a broken torsion spring; if it's the later, you'll need to call a reliable garage door repair service.
Let's diagnose these problems here and see if you need to call in a garage door company like us.
A Rattling Sound
If you're hearing a rattle or vibration when you open your garage door, then loose nuts or bolts are probably the culprits here. You can fix this yourself using a wrench and socket, but it can damage your door. That's why you should seek professional help.
Rattling can also be a sign the garage door rollers, hinges, and springs need lubrication. We recommend doing so every two months to ensure a smooth opening and closing garage door.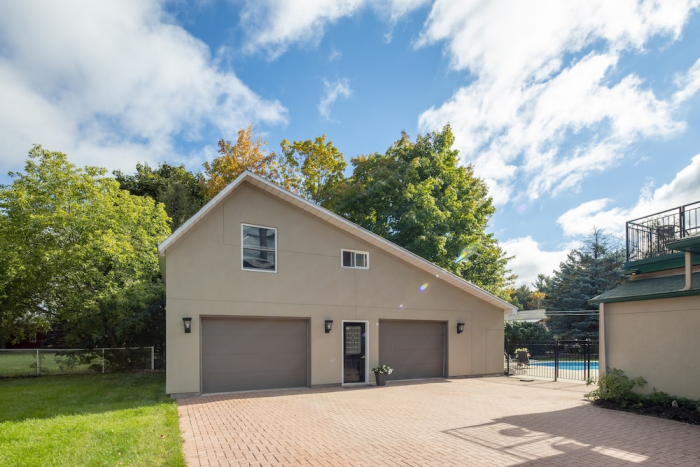 Grinding
Is your door making a grinding noise? Have a look at the rollers. Usually, when metal rollers are worn out, they start causing a grinding sound. Typically, you'll just need to lubricate them but if you see any signs of wear and tear, call a garage door replacement service.
A misaligned shaft system can be another reason for the grinding noise. See if the metal filings are causing the sound.
Squeaking
If you're hearing squeaks, you need to lubricate the rollers, hinges, bearings, pulleys, and springs. If this doesn't make the squeaking go away, check for any loose parts. If something is loose, you'll probably see your doors wobble.
Banging
Does your garage door make a loud banging noise every time it is opened or closed? The door may have a broken spring or may be unbalanced. Check the torsion springs, lubricate them, and if you see anything loose or broken, call a garage door repair service.  Avoid trying to fix broken springs yourself — the high tension makes them a very risky element in garage doors.
Hire a Professional Garage Door Service in Oakley, CA
Your garage door requires regular maintenance. Your Garage Door Guys is a commercial and residential garage door service that provides garage door installation, replacement, and repair in Oakley, CA.
So, let our experts handle all your garage door problems today!
Contact us today to learn more.