How to Make Your Garage Door Look New With Garage Door Polish
Garage doors are quite important to your home's curb appeal. They are one of the first things that you see in a property. While garage doors are made to last for years, they can become weak, rusty, stained, or cracked over time. You can protect your garage door from damage with some maintenance, by hiring garage door repair services, and you can make it look new with a little bit of garage door polish and varnish.
Here's how you can rejuvenate your garage door to improve your home's curb appeal.
Polishing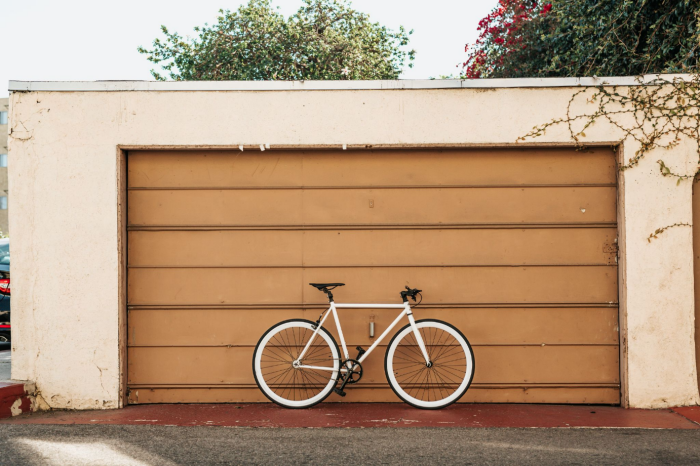 Step 1:
The first step to making your garage door look new is to clean it thoroughly. You want to make sure that your garage door is ready for what's next with a little soap rinse down.
Step 2:
One great way to make your garage door look new is to polish it. And after cleaning the door you can move on to the second step of polishing. This will revive its old shine and hide any scratches or stains, that may have developed over time, making your garage door good as new.
Step 3:
You can apply the polishing compound to the door with a cloth. Rub the compound onto the surface of the door in a circular motion. The compound has to be applied evenly and should cover the door.
Step 4:
After applying the compound, you can use a clean cloth for buffing the compound. Repeat until you see that the shine of the door has been restored.
Varnishing
Step 1:
Garage doors need to be protected with a layer of varnish. The varnish will preserve the new shiny look and ensure that your garage door stays looking new for a long time. Step 2:
To varnish the door you will first have to sand it using fine-grit sandpaper. This will allow you to smoothen out the surface, prepping it for a varnish.
Step 3:
Now you need to clean the door thoroughly with soapy water to ensure that it is ready for varnishing.
Step 4:
Apply the varnish using a paintbrush and cover the garage door. The coat should be even, and avoid too many layers in one spot.
Cost & Comparison
It is important to note that the cost of garage door polish and varnish is around $200 and $500 on average. This is a reasonable maintenance cost that will help you avoid replacing a garage door.
Make Your Garage Door Look New
With polishing and varnishing, you can improve the overall curb appeal of your home. A garage door that looks new indicates a well-kept home. Or if your door is a little damaged or need to be replaced, you can achieve this by hiring the professional services of Your Garage Door Guys. The well-renowned company has decades of experience providing garage door repair and installation services.
Call now to book our garage door repair and installation services.