Is Your Garage Door Making Noise? Here's What You Need to Do
A garage door that works seamlessly is a godsend. A properly installed garage door is unlikely to cause any problems for you unless it becomes really old. If your garage door is making noise, you need to give it a thorough examination to identify the source of this noise.
Here are some things you need to do every time your garage door makes an unusual noise.
Take a Look at the Garage Door Opener
If there's a problem with your garage door opener, you'll most likely hear a slapping or rattling sound. Move the garage door while putting your ears close to the opener, and you'll be able to identify if it's the source of this noise. The most probable problem with the garage door opener is a loose belt or chain.
In case it is loose, you'll need a professional garage door repair service to help you out. Once fixed, make sure to keep the belt and chain lubricated.
Examine Extension and Torsion Springs
You'll find the extension springs on either side of the door adjacent to the tracks. The torsion springs are right above the closed garage door. There are two possible things that can happen to the springs if the door is making noises: they either got snapped, or they need lubrication.
Examine the springs to see if they got snapped. If they did, you'd have to get a professional garage door spring replacement done. They probably need lubrication to stop making the creaking sound if they seem intact.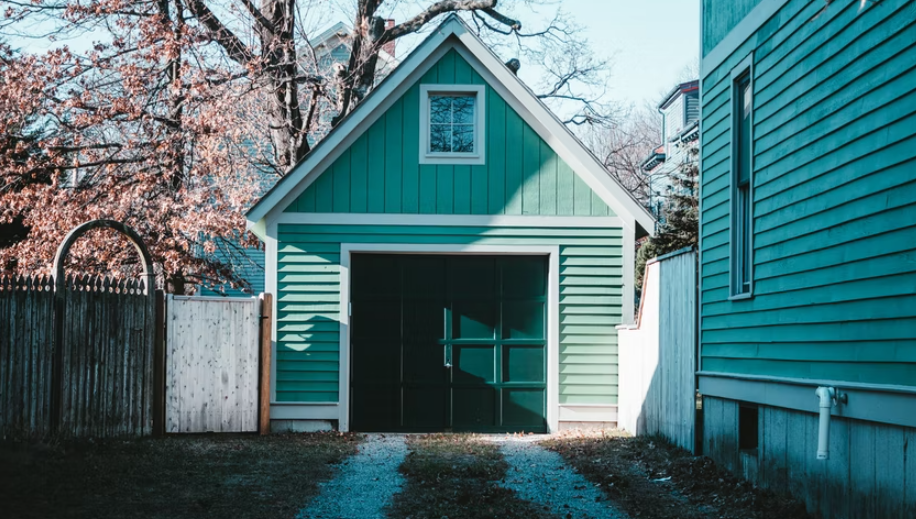 Inspect the Rollers
If you hear a vibrating noise every time you move the garage door, there's a good chance there's something wrong with the rollers. This usually happens when your garage door's rollers have collected rust, reducing their functionality considerably.
This problem can be fixed with lubrication; however, it's recommended that you get a professional to do it.
Check the Nuts and Bolts
If your garage door is making a rattling noise, you must take a look at its nuts and bolts. They may have become too loose and, as a result, caused the noise. Get a professional to tighten them correctly; otherwise, you may run the risk of stripping the lag screw holes.
Hire a Professional Garage Door Repair Service
If your garage door is too old, it'll start making frequent unusual noises. In this case, you should hire a garage door installation service to get a brand new door fitted in your house.
If it's not old and it's still making noise, you should just get it repaired at your earliest. Your Garage Door Guys is a leading garage door company in Oakley, where we offer comprehensive garage door services to clients in all nearby areas.
Our team of professionals can repair your garage door's broken springs, damaged panels, faulty cable, and more! To learn more, get in touch with us on our website today.