It's All About Choices: A Complete Guide to Commercial Garage Doors
Choosing a commercial garage door can be tough. After all, you need to find the perfect balance between quality, durability, functionality, and cost. There's no concrete answer to what the best type of garage door is. It depends on your business requirements and traffic inflow.
For your convenience, we've compiled a handy guide that'll help you choose the best door for your commercial facility.
Distribution, Manufacturing, and Warehousing
If your business lies among any of these categories, choosing a high-performance garage door should be your first choice. Your entire business involves receiving and dispatching of delivery goods. A high-speed garage door helps you avoid delays when moving about goods and offers security for your fast-paced business needs.
Manufacturing and warehousing facilities also require that you maintain the indoor environment at a specific temperature. With a slow-paced garage door, you're not only compromising on the indoor temperature but maintaining the temperature will take a lot more energy than usual. A high-speed commercial door eliminates this issue by allowing the efficient handling of goods and preserves the indoor temperature at the desired level.
High-Traffic Commercial Facility
If your commercial facility deals with high-traffic, you need sturdy doors that offer security—a requirement that's easily met with steel-sectional doors.
For companies operating with heavy machinery and large vehicles, steel-sectional doors are the perfect choice due to their robustness.
In addition to durability, steel-sectional doors offer energy efficiency as they provide insulation, preserving the indoor temperature.
Due to their manufacturing material and design, steel-sectional doors require maintenance; but compared with the reliability they have to offer, it seems like a fair trade!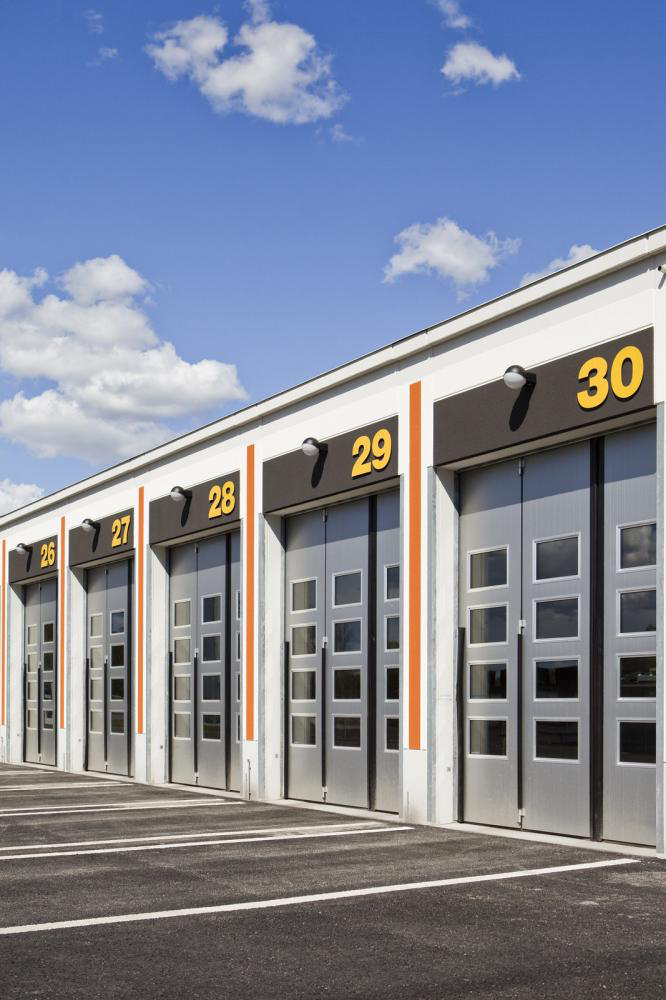 Retail Businesses or Offices
Retail businesses or office environments involve a continuous inflow of customers inside the building, but this also means a higher risk of hijacking. For companies with high customer inflow and low headroom, security shutters serve as an ideal security measure.
While these doors offer high speed and are easy to operate, their durability is what makes them stand apart. They're specially designed to withstand break-ins and forced entries. In addition to that, their flexible design allows you to adjust the airflow and visibility level according to your facility's requirement.
If you're looking for a one-stop shop to buy your commercial garage doors in the Oakley area, you've come to the right place!  Your Garage Door Guys offer a wide variety of commercial garage doors at competitive rates. They also provide repair and garage door installation Oakley for your commercial garage doors.
Contact them today to place your order!