Tips for Choosing the Perfect Garage Door
Many people don't think about installing or replacing their garage door until they absolutely have to. However, waiting until your old door is dingy or damaged can negatively affect the value of your home.
Design-savvy owners understand how important garage doors are for their home's curb appeal and value. After all, this feature of your property's exterior takes up about one-third of its façade, which makes up one-third of its curb appeal. Your garage doors are more prominent than your front doors and require more care and upkeep.
That's why today, we're listing various tips to get the best bang-for-your-buck when hiring new garage door installation services.
Understand The Type of Garage Door You Need
Various types of garage doors can impact your property differently. Here are some of the most common ones:
Sectional Garage Doors
These are the most widely-used garage doors in the United States and are known for their affordability, practicality, and stylishness. They consist of horizontal sections that roll up and down on a track.
Tilt-Up Canopy Garage Doors
These doors have sleek designs with hinges on the side. These doors extend outward and tilt upward into the garage, opening parallel to the roof.
Sliding Garage Doors
These doors simply require pushing a button to slide in one direction. This design is quite similar to barn doors.
Consider Your Security Needs
Before you buy a door, you need to understand your security requirements. For example, you might need to up your security if you have expensive items in your garage. Similarly, if your house easily connects to your garage, it's better to invest in more secure options.
There are various types of security features you can choose from, such as opener sensors and entry systems without keys.
The material you choose can also impact the overall security of your garage door.
Choose The Material
There are so many practical and visually appealing material options you can choose from. These include:
Aluminum or Steel
Garage doors made from aluminum and steel are known for their durability and sleek designs. This means that they're a popular choice to boost your curb appeal. They're also incredibly easy to maintain.
Wood
These doors are known for their traditional look. This makes them a popular choice for increasing a property's aesthetic appeal. However, these doors require more upkeep, and frequently need to be repainted.
Glass
These doors are the perfect match for contemporary homes. They have intricate frames, and the glass panels let in more light into garages.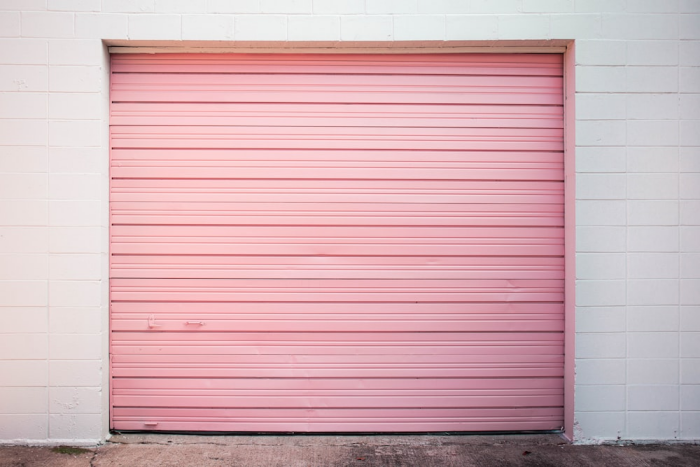 Do you need reliable services for garage door installation in Oakley? Then you can count on Your Garage Door Guys.
At Your Garage Door Guys, we aim to provide a wide range of garage door services in Oakley. Our services include new garage door installation, replacement, and garage door repair services.
Contact us today to learn more about our garage door company in Oakley.