Types of Garage Doors to Choose From
A common question most people ask is if there are different options when it comes to garage doors. The answer is yes.
In fact, the type of garage door you choose can have a massive impact on your home's aesthetic appeal. After all, garage doors take up around one-third of your house's exterior. This is the reason why garage doors add or subtract so much from your property's curb appeal and value.
Today, we're discussing the different types of doors for your new garage door installation—have a look.
Up and Over/Tilt-Up Canopy Garage Door
This is one of the most common types of garage doors . The sleek design of the doors can make for stylish additions to modern homes.
Up and over doors are the perfect choice for your home if you have a lot of driveway space. That's because these doors extend outward and tilt up into the garage. They're made from one slab and don't have sections. When the door fully opens, the piece is parallel with the ceiling. This means that the doors can take up a lot of space for smaller driveways when it opens.
Tilt-up garage doors have either a manual or electric mechanism that operates on a pivoting hinge. These doors are affordable and come in a variety of materials and designs.
Sectional Garage Doors
Sectional garage doors have been increasingly rising in popularity in the United States lately. That's because of their stylish designs, easy-to-operate mechanisms, and cost-effectiveness.
Unlike Up and Over doors, these doors consist of panel sections connected by hinges. The sections bend at the hinges to let the door roll up. The wheels at the edge of each panel rolls in a vertical track when the door opens or closes.
You can find these doors in various materials and designs ranging from aluminum to wood, and even glass. We recommend aluminum as it's cost-effective and offers durability.
Roll-Up Garage Doors
If you've ever seen a TV advertisement about cars, you might have come across these garage doors. These doors are more commonly used for commercial garages rather than for residential ones.
Similar to sectional garage doors, these doors open vertically through slats around a drum. This means they offer more space. As a matter of fact, the doors are built to provide maximum space inside the garage as well as on the driveway.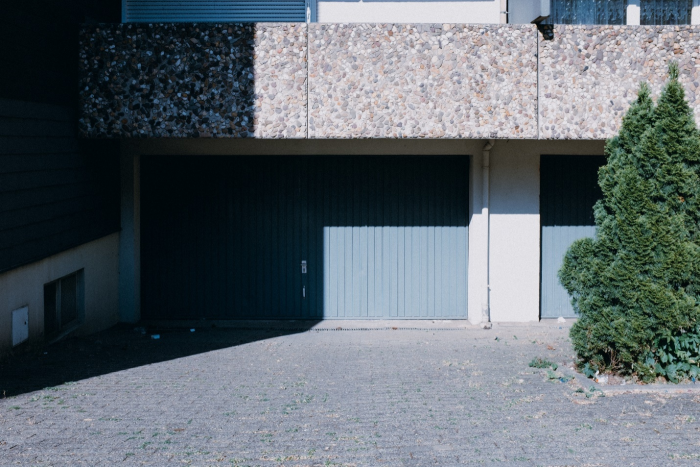 You can also get these doors without springs to ensure little to no corrosion. Roll-up doors are designed to withstand heavy usage. However, the costs of roll-up doors can be higher due to their heavy-duty properties.
Are you on the lookout for reliable garage door services for garage door installation in Oakley? Then consider our services at Your Garage Door Guys.
Here at Your Garage Door Guys, we offer a wide range of services, including garage door repair, replacement, and new garage door installation.
Contact us today to learn more.